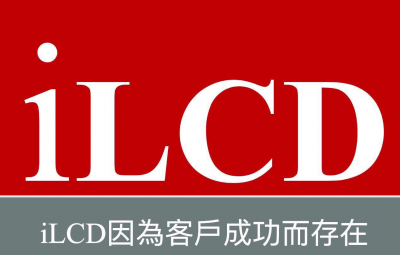 一.Vision&Innovation
    iLCD Kaohsiung was founded in Oct,2006.
For over 17 years, iLCD has been a provider of Display Interface for the commercial, Industry, medical, gaming and hash environment markets. Our decades of experience supporting variety of application for those customers. iLCD has more than 30 years in the Display industry with abundant technic & quality & Resource Big Data to serve our strategic customers around the world.

    2012 iLCD Hsinchu RD Center established.
iLCD started research business in 2012 for Active Matrix Type LED Display miniµ LED for Wearable Display, Near-Eyes Display, Photo-Engine Display etc. From there iLCD quickly expanded its business into wide variety of customer-design CTP Sensor, and TFT application. We Joint-Development to the Active Matrix Type LED Display(mini&microLED)  research with Taiwan ITRI & EpiStar(2448) & Eink(8069).    
二.iLCD 2020~2025 Mission&Task Force to our customers
Misson:Displaying,Creating,Aspiring Your Dream!

1.ODM TFT-LCD Module&CTP Touch Solution:
   {HQ Kaohsiung:TFTLCD&CTP and Operation Center; Hsichu RDC:mini&microLED display}
>1-1)AM-OLED & AM-LED Display Design.
>1-2)LED full color display Design(Fine pitch LED display:MiniLED&MicroLED).
>1-3)Touch panel ODM.
>1-4)TFT-LCD Module ODM.
>1-5)TFT-LCD Module&Touchpanel OCA/OCR solution.
>1-6)Module&Solution Joint Development.

 2.Display industrial&SCM(Supply Chain Management) service:
>2-1)Research、Product Design、Marketing、TechService、Transformaion、Add-Value conculting etc..
>2-2)RD Team upgrade.
>2-3)MAKER Platform Buid-up technic consulting.
>2-3)Y-Gen&Z-Gen employee Enviromental consulting.
 
3.CSR and Beneficence(NPO):
Establishment May,2011 Gina Institution of Health&Natrue nutrition.
>20110501 Online:www.GHR-ido.url.tw
Establishment September 2011 GCCA:Global Competitive Capability Academy of Eduction.
> 20110901 Online:www.GHR-GCCA.com.tw 
HQ in Kaohsiung City Taiwan:
Address:3F-6,No.260 Dashun 1st RD.,Zuoying Dist.,Kaohsiung City 813,Taiwan R.O.C
Tel:+886-7-5553069
Fax:+886-7-5551829

RD Center in Hsinchu:
Address:7F-2,No.229 Fuxing 2nd RD.,Zhubei City,Hsinchu County 302,Taiwan R.O.C
Tel:+886-3-6682868
Fax:+886-36682858
TEL:+886-7-555-3069
FAX:+886-7-555-1829
Adress:3F-6,No.260 Dashun 1st RD.,Zuoying Dist.,Kaohsiung City 813,Taiwan R.O.C
Email service:Mason_chang@ilcd.com.tw

Merchandise Shipping:Postal Delivery, Express, In Person, Deliver to CVS
Payment:Credit Card, Cash, Wired Transfer, Payment on Delivery
Service Zone:HK & Macao, China, Japan & Korea, North America, Europe, Oceania, Africa, Nationwide